Starting New Churches
What does Mission Alive Do?
Mission Alive helps established churches and individuals discern God's call to start new churches.
Through assessing, training, coaching, readings, dialogue and much prayer, Mission Alive helps church planting leaders and leaders of established churches develop plans, rooted in good theology, to embody God's mission.
Mission Alive walks with church planters and their sending churches through each stage of starting a new church, from the initial formative stages through the maturity of a newly established congragation.
The Church Planting Pathway
Partnering with Mission Alive to start a new church develops through a 5-stage process: Discernment; Assessment; Training; Coaching and Partnering.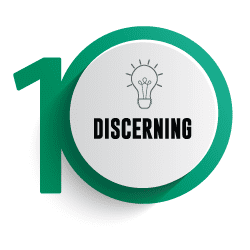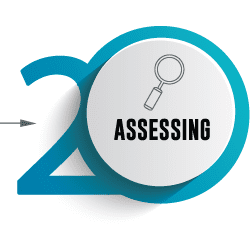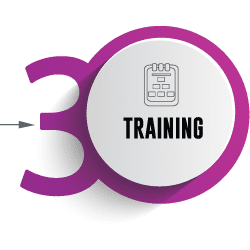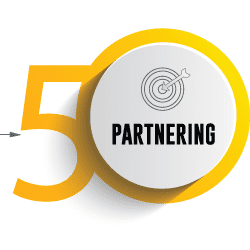 Discerning
Discernment begins as soon as the prospective church planting leader considers that God may be calling him/her to start a church.  It continues as he/she reaches out to Mission Alive and begins a relationship.  At an appropriate point in the conversations, Mission Alive will ask the prospective church planter to develop a formal discernment process using a guide provided by Mission Alive and involving others in their community.  If the discernment process continues to reveal that God is leading the prospective church planter and Mission Alive to work together on a new church, Mission Alive will invite the prospective church planters into Assessment.
Assessing
Assessment starts with an onsite or video meeting with the Mission Alive team and the planting couple/family/individual.  If it continues, the prospective church planter will be invited to an upcoming Assessment Retreat.
Assessment Retreat
The Assessment Retreat is a 2-Day, intensive experience during which the prospective church planters participate in interviews, exercises and conversations.  They are assessed by members of the Mission Alive team, church planters, ministry professionals and professional counselors.
Mission Alive assesses for 11 church planting competencies developed by church planting professionals, missiologists and researchers from across denominations.  Along the way, participants take a number of inventories to measure the health of their marriage, leadership style, ministry experience, etc.
The Assessment stage ends with a follow-up meeting between Mission Alive and the prospective church planter/couple/family. During this follow up meeting, Mission Alive will share Commendations, Concerns and Recommendations regarding the candidate's fitness for church planting.  Also, during the follow-up meeting, Mission Alive will either invite the candidate to plant with Mission Alive or suggest a different pathway according to the results of the assessment.
Training
Leaders who train with Mission Alive receive state-of-the-art missiology delivered in onsite, online and video-based formats. In addition to the required training for all church planters, most church planters will take a variety of supplemental training courses to focus on areas of particular need.  As new churches get started, the leaders frequently discover additional areas for which they need additional training. Mission Alive provides training courses to help leaders develop throughout the stages of church development.
Required training
All leaders who start churches through Mission Alive are required to take the basic church planting training.  Mission Alive's training is competency based and focuses on developing 11 specific competencies in the church planter/couple/family that research has shown to be essential to successfully start a new church.
Supplemental training
Frequently, church planting leaders need additional training to prepare them for a successful ministry.  They may need to do additional training in fundraising, evangelism, discipleship or in topics unique to marginalized communities such as poverty, addiction, housing, education, etc.  Mission Alive both provides this training and outsources this training to other organizations depending on the training needed.
Continuing Missional Equipping (CMEs)
Mission Alive provides ongoing training for planters as they face the challenges of guiding a new church through stages of development or as they discover new ways they would like to grow as a leader.
Coaching
In addition to training, all leaders who work with Mission Alive to start a new church receive a minimum of 24 months of leadership coaching with a Mission Alive certified coach.    Leadership coaching empowers church planting leaders to remain focused on their goals throughout the church planting process.  Mission Alive certified coaches are trained by Mission Alive, a recognized coach training agency by the International Coach Federation.
Partnering
Partnering starts as soon as Mission Alive invites a church planter to plant with Mission Alive.
It continues through the training and coaching stages and for the first 24 months of the church planting journey.
Mission Alive remains actively involved in each new church for the first 24 months through training and coaching.  After 24 months from the launch of the new church project, the church planting leader is free to pull away and continue their ministry autonomously.  In the Partnering stage, leaders can continue to access Mission Alive for additional training or coaching.  They may desire to continue their ministry within a community of colleagues starting churches and learning from one another.
Mission Alive may also invite church planting leaders in the Partnering stage to represent or help Mission Alive in a variety of ways.  Mission Alive may ask leaders to help recruit on behalf of Misson Alive at conferences, workshops and other gatherings.  Mission Alive may ask them to serve on an assessing team to assess prospective church planters or assist in training or coaching church planters who are not as far along in the church planting process.  Mission Alive may ask church planting leaders in the Partnering stage to introduce Mission Alive to his/her network and/or speak on behalf of Mission Alive at conferences, workshops and other gatherings.
The Partnering stage invites church planting leaders to give back for the sake of future church plants and the leaders who will lead them.
The Harvest Fund
Church planters that partner with Mission Alive may apply for small, start-up grants from Mission Alive's Harvest Fund – a fund created by previous Mission Alive church plants.  All Mission Alive church planting leaders commit that the church they plant will give 10% of its offerings for ten years to Mission Alive's Harvest Fund for future church planting grants.  By doing this, each church planted through Mission Alive practices good, missional stewardship from its inception.
Next Steps
Pray about this opportunity.
Contact Mission Alive for information about church planting. 
Receive Mission Alive updates about church planting in North America.
Take the Initial Screening Assessment (ISA)
Do you wonder if you've got what it takes for church planting? We've partnered with Church Planter Profiles to offer this self-assessment called the Initial Screening Assessment (ISA). It measures the amount of experience one has had related to church planting and offers next steps for growth and development. Select "Mission Alive" as your church planting agency and it will only cost $10 plus we'll get a copy of it – we'll even contact you and debrief the results with you if you'd like.
Developing A Season of Discernment