Our Story
Mission Alive came into being as the dream of Dr. Gailyn Van Rheenen and his wife, Becky. Dr. Van Rheenen taught Missions at Abilene Christian University from 1986-2003. When on a research and writing sabbatical in the year 2000, Dr. Van Rheenen came to the realization that North American churches had virtually lost any sense of mission, to their own community, or to the world.  His research revealed that most churches invested little to no resources in local or global missions.  God used this realization to give birth to Mission Alive.
Mission Alive first took shape in 2004 and started the first church in the fall of 2005.  Initially, Mission Alive exclusively trained church planters but soon leaders of established churches began asking for training.  In 2009, Mission Alive began training established church leaders alongside church planters.
In 2007, Mission Alive began investing in coaching for church planters and church leaders.  In addition to providing coaching, Mission Alive began training all kinds of Christian leaders to use coaching skills to equip those they lead. In 2018, under the leadership of Mission Alive's second Director of Coaching, Mission Alive's Catalyze Coach Training was accredited by the International Coach Federation as an Approved Coaching Specific Training Hours (ACSTH) program.
Around 2010, the Mission Alive team began to see that few church planters and local church leaders had developed the ability to intentionally disciple people into faith, then from faith to deeper spiritual maturity. Thus, they began working to develop training for leaders in discipleship.  By 2012, Discipleship Cohorts were developed to model basic discipleship principles.
At the beginning of 2015, Dr. Van Rheenen stepped out of the role of Executive Director and Tod Vogt assumed the Executive Director responsibilities.  Since then, Mission Alive has developed the Outfitters Residency ministry to university students, a 12-24 month apprenticeship with a Mission Alive Network church.  In 2018, after much prayer and discernment, Mission Alive launched the 100 Marginalized Communities Initiative, a God-sized dream to start creative, innovative communities of faith in 100 marginalized communities throughout North America.
While this provides a glimpse into the sequence of God's development of Mission Alive, the real story is told in the lives of those transformed through one of the churches associated with Mission Alive. From a homeless man in Dallas, to a teenage girl in Saskatchewan, from a dysfunctional family in Alabama to a de-churched young professional in Arkansas, God has been using Mission Alive churches to draw people to Himself and extend His love to them in all kinds of fresh and creative ways since 2004.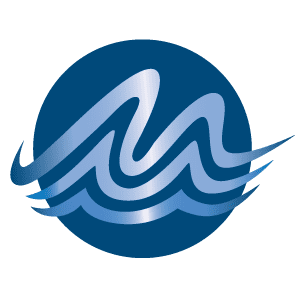 The Meaning of our New Logo
At the heart of the Mission Alive logo is the graphic of a wave, forming the letter "M" and representing change, renewal and the everlasting water of salvation found throughout the Gospel. It illustrates the motion, activity, and energy that flows through the work of Mission Alive.
The waves of the graphic go outside the boundaries of the circle, symbolizing Mission Alive's efforts to go beyond traditional methods to seek those at the margins of North American culture, while exploring out-of-the-box thinking and approaches.
The shades of blue remind us that, like water, God refreshes our spirit and through us He refreshes our community. The typeface is clean and contemporary, yet timeless. The color of the word "mission" is a warm gray symbolizing strength and stability, while the word "alive" is bright and bolded to show the energy and life of our organization and its mission.
Where the river flows there is life.