Catalyze Coach Training is accredited by the International Coach Federation [ICF] and will transform your organization, your leadership, and your ministry by giving you the tools to unlock the potential in every person.  It offers three levels of training designed to bring the power of coaching to a variety of ministry settings. Let Catalyze Coach Training equip you with the tools to transform your ministry.
Catalyze Coach Training offers three different courses to suit your needs.
Catalyze for Ministry
This powerful 6-hour on-site workshop will train ministry leaders, shepherds, small-group leaders, and staff to employ basic coaching skills to enhance their ministry. The skill-based workshop balances theory with conversational practice in listening authentically, asking powerful questions and thinking like a coach.  Catalyze for Ministry will:
Equip your leaders to help others grow spiritually
Train your leaders how to multiply their efforts
Help your leaders enjoy leading
Contact Mission Alive to schedule a Catalyze for Ministry training at your church, office or location.
Catalyze for Leadership
Catalyze for Leadership is an advanced training in the Catalyze Coaching approach delivered in a 2.5-day interactive lab combining theory with hands-on practice. Perfect for leaders who want to apply coaching, but are not ready for certification.
In the lab you will learn:
The biblical foundations for Catalyze Coaching
The servant heart of a coach
The GEAR model for growth
To listen at multiple levels
To define SMART goals
To craft solid action plans
How to assess and reflect
How to ask powerful questions
Your investment in Catalyze for Leadership training can be applied if you want to upgrade to the Catalyze for Certification in the future.
Catalyze for Certification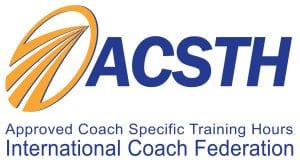 28-week professional ICF accredited coach training that prepares you to practice coaching in ministry or as a profession. The training takes you beyond the 2.5 day lab exploring additional coaching models, intensive skills development, supervised practice, and a personal coach training mentor.
You'll experience:
All Certification for Leadership plus…
Online learning modules to expand your knowledge
Personal coach mentor to oversee your training
Supervised coaching of two clients
Tools to practice as a coach
Preparation for ICF membership with 65 ACSTH training hours
FastTrack Package
The Fast Track Package supplements your training with additional ICF mentor coach hours giving you all the training you need to apply for ICF credentials.
It's time to transform your leadership and your ministry!
Catalyze for Certification